A glossary is a good introduction to the advantages and occasional issues with HP latex ink.
There have been three generations of inks from 2008 through early 2013, so today in 2014 it is not easy to keep track of chemical components in each batch of HP latex ink. So a glossary helps.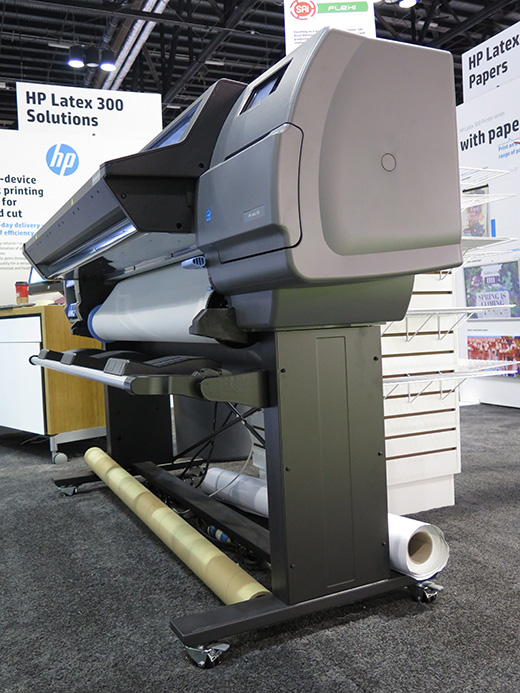 HP Latex 310 exhibited at ISA 2014
To understand HP latex ink, if you are a chemist you will look at it as a solvent ink with about 60% water (percentages vary depending on whether 1st, 2nd, or 3rd generation HP latex ink).
Now that Ricoh has finally produced its Ricoh version of the Mimaki latex ink printers, itís a good time to compare Mimaki vs HP latex ink printers. A glossary is a good way to start. The glossary report will be available after ISA 2014, but we want to announce it now.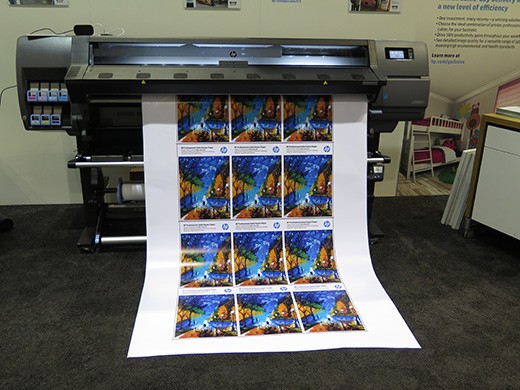 HP Latex 330 in Action, at ISA 2014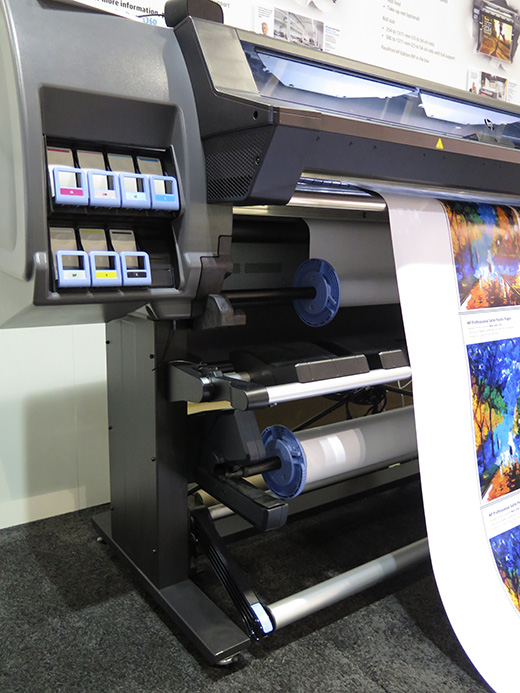 HP Latex 330 ink cartridge slots
We are also working on tabulations to compare pros and cons of each and every model of HP latex printers since 2008 with new models of 2013 (HP Latex 3000) and 2014 (HP Latex 310, HP Latex 330, HP Latex 360).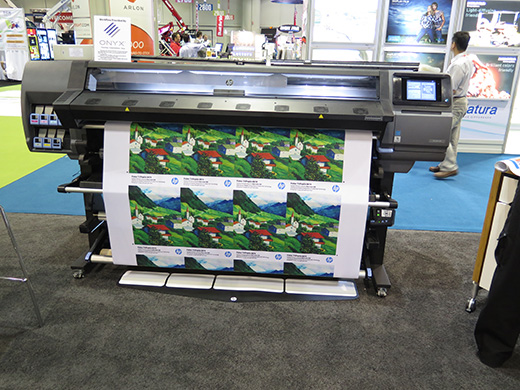 HP Latex 360, at ISA 2014
First posted late April 2014 during the week of ISA 2014 sign expo in Orlando