The FLAAR facilities a Francisco Marroquin University (Guatemala C.A.).
We appreciate the opportunity to have provided digital imaging equipment evaluation services and printing services, including giclee, for the Universidad Francisco Marroquin for five years.

UFM is one of the leading universities for offering courses and programs in business administration. These programs are expanding under the new Rector and his capable team. UFM also has a capable medical school, dental school, and other programs that are considered at international level. UFM is also one of the most beautifully landscaped universities that I have seen anywhere in the world.

FLAAR, which is dedicated to digital technology and its role in assisting archaeological research and museum presentation of ancient cultures of Latin America, is more appropriate to transition to a university, or museum, more in these fields.

As a result many years ago we are phasing out our facilities at UFM.

If your university would like an alliance with FLAAR and would like to benefit from our digital imaging expertise and equipment, please contact us at our email: [email protected].

We are especially interested in Mexico, Central America, or alliances with universities in Europe and China (since RIP software tends to be made in Europe and most wide format inkjet printers are now being manufactured in China).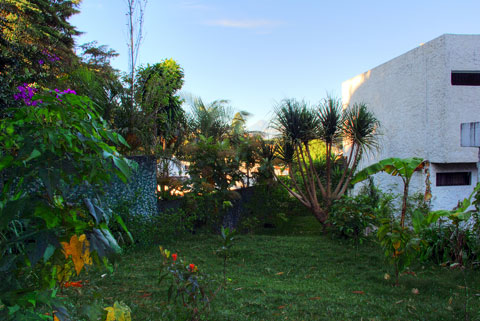 FLAAR continue evaluating digital imaging equipment and printing services, but now our facilities are in Vista Hermosa II Zona 15, Guatemala City. This garden is part of our Headquarted.

Most recently updated April 11 2002.