Decal offers self-adhesive polyester fabric for wallcovering

You can now apply your own wallpaper.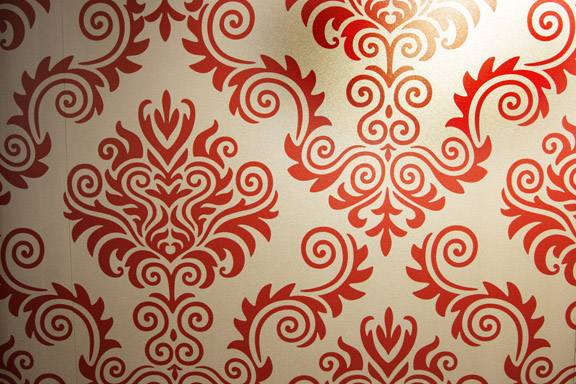 A sample of DIGIDELTA Decal wallpaper in their booth at Graphispag Barcelona 2011

You can print your own photographs for your own wallpaper.
Plus you can offer the unique surface finish of a fabric. And, you can remove the wall covering whenever you wish. You can have one wall decoration for Spring; another for Autumn; and snowy or Christmas landscapes for Winter.
You can change the walls anywhere in your home or office to suit your mood.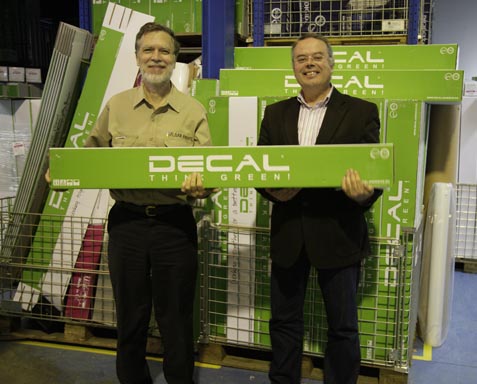 Dr. Nicholas Hellmuth with Carlos Alves from Decal at DIGIDELTA, Portugal 2011

The FLAAR Report will be available the last days of March 2011. There is also a new FLAAR Report on MTEX disperse dye sublimation printer.
First posted during Graphispag expo, Barcelona, Spain, the last week of March 2011.