44-inch Canon imagePROGRAF iPF8000 should be arriving soon.
We have had the opportunity to look closely at the Canon iPF9000 twice in the last month. We already have the Canon iPF5000 under evaluation.
Should see the Canon iPF 6000 shortly.
Everyone we talk to is still hesitant. Too many "unknowns." People also want to see what HP introduces, since the HP DesignJet 5500 is over five years old by now (it is the same chassis as the HP 5000).
So the next five months will be very exciting, especially since tens of thousands of artists, photographers, and print shop owners will be checking to see our results. We have been working on the Canon iPF5000 now for over a month.
And now HP has finally produced a printer to compete with the Epson 4800, 7800, and 9800. These are the HP Z2100 and HP Z3100. During mid-November we were at HP world headquarters for their wide format printers in Barcelona to receive training on the HP Z2100 and Z3100 printers.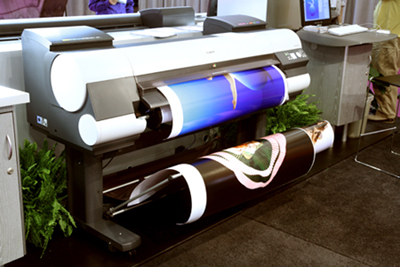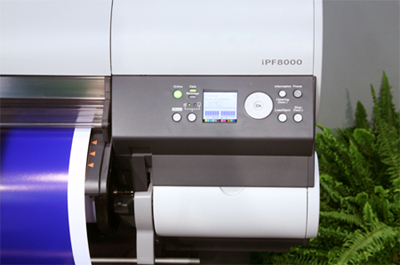 Canon imagePROGRAF iPF8000, PhotoPlus 2006.
The advantage of a place that offers both Epson, HP, and Epson is that they can provide some tips on the differences. If a store sells only one brand or the other, they will understandably push the brand they sell. One value-added retailer that we have visited several times is Parrot Digigraphic. They know each of the brands and models. Contact info is 978.670.7766.
Most recently updated December 15, 2006.
Previous updates: Nov.17, 2006, Sept 25, 2006.